Welcome to Maui Excellent - Home of Volcano Oil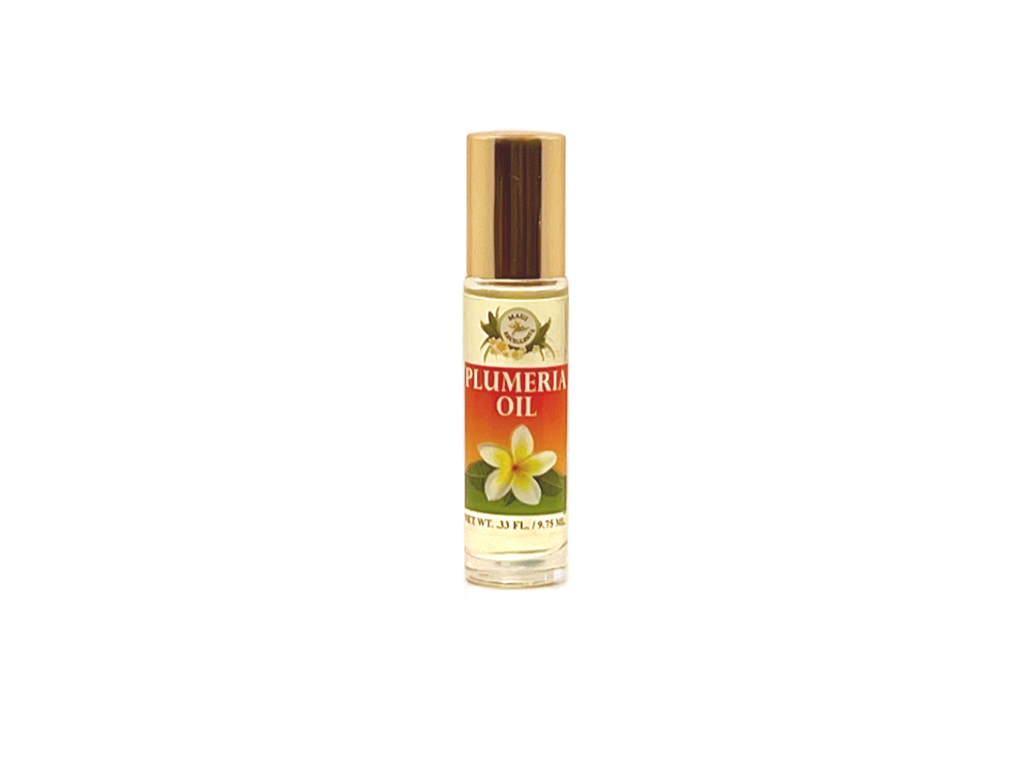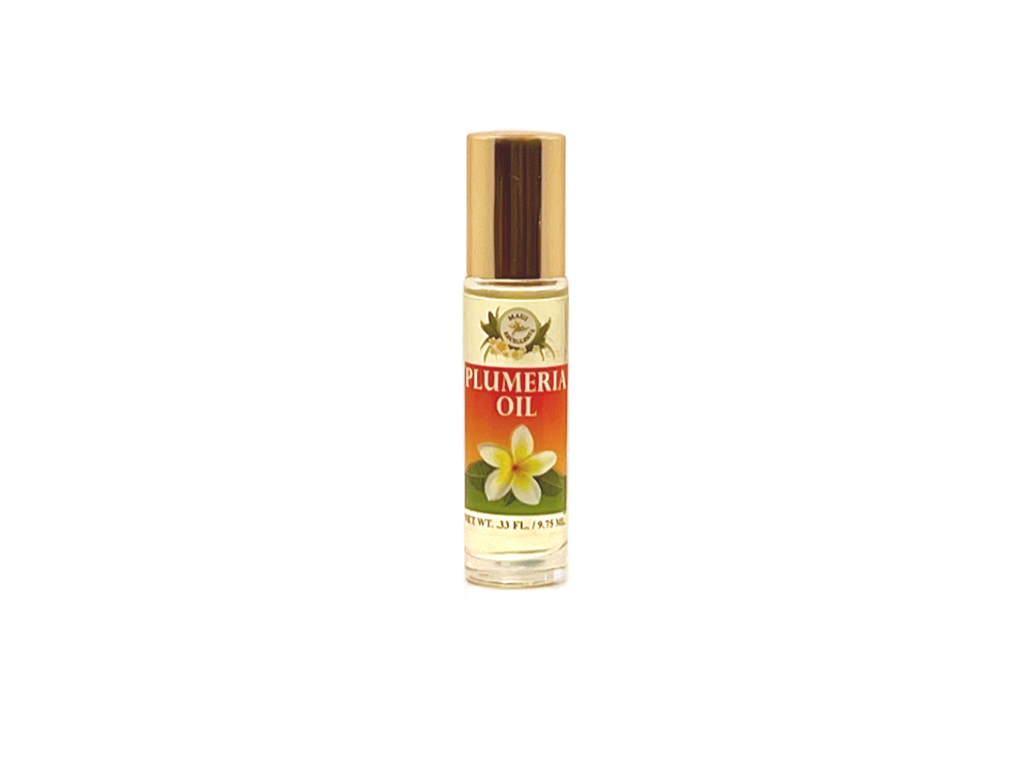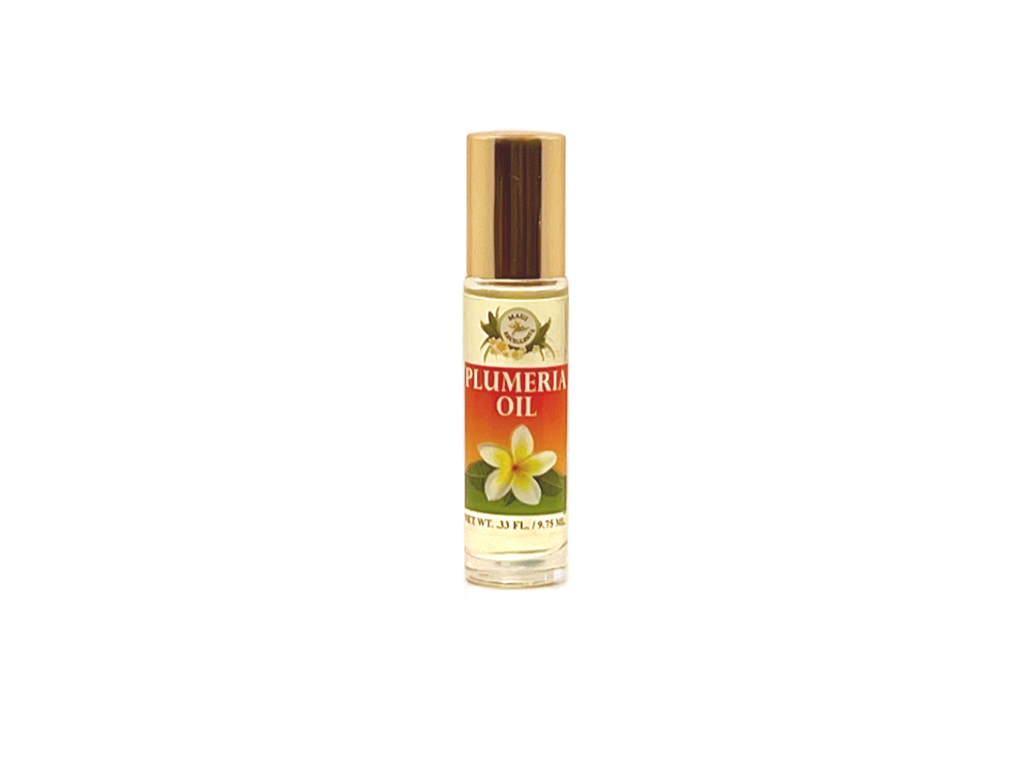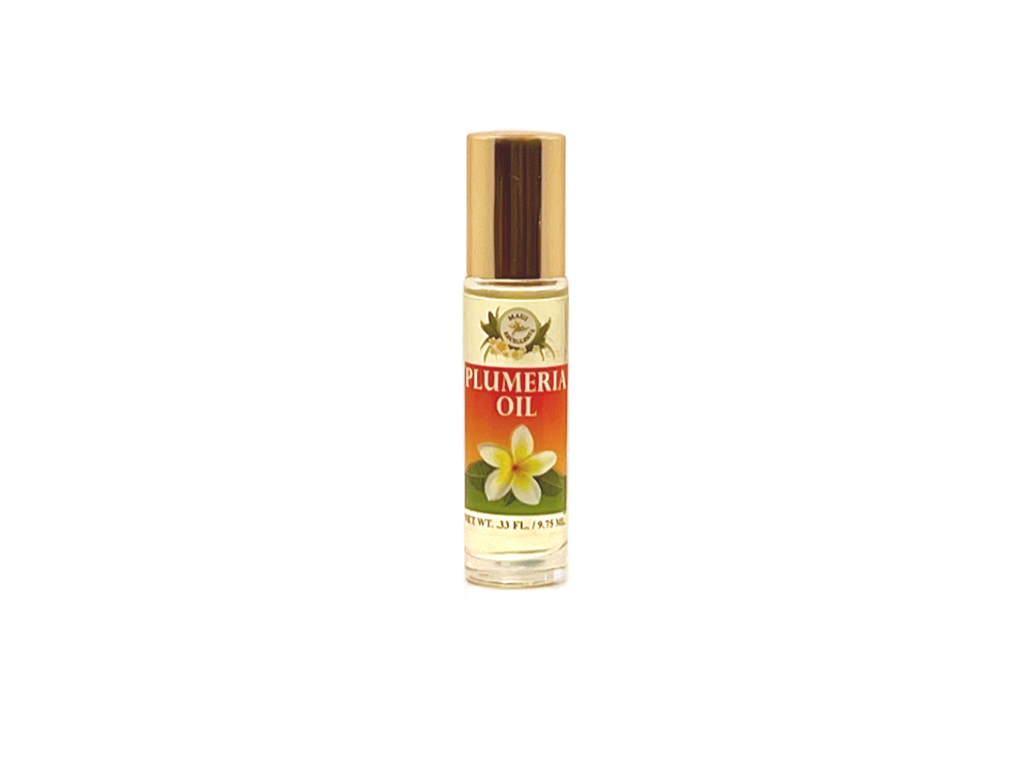 Plumeria Roll-On Oil
ESSENTIAL OIL BLEND ROLL-ON FRAGRANCE
Bright plumeria promotes the aromatherapeutic properties of balance, rejuvenation and happiness. The Plumeria flower is traditionally used in Hawaiian greeting leis as "The loving welcome of Aloha." Its fresh scent will instantly transport you to the islands.
Easy roll-on applicator and compact .33 oz portable size make Plumeria Roll-On perfect for travel! Apply roll-on to skin and enjoy the long-lasting fragrance of tropical Plumeria.   
ESSENTIAL OIL BLENDS: Our proprietary essential oil blends are specially formulated to create high potency fragrances that evoke the scents of paradise.
NATURALLY DERIVED FROM CLEAN INGREDIENTS. No synthetic additives. Cruelty-free. Non-GMO.
Organic Fractionated Coconut Oil, Pure Vitamin E, and the highest quality essential oil blends.