Welcome to Maui Excellent - Home of Volcano Oil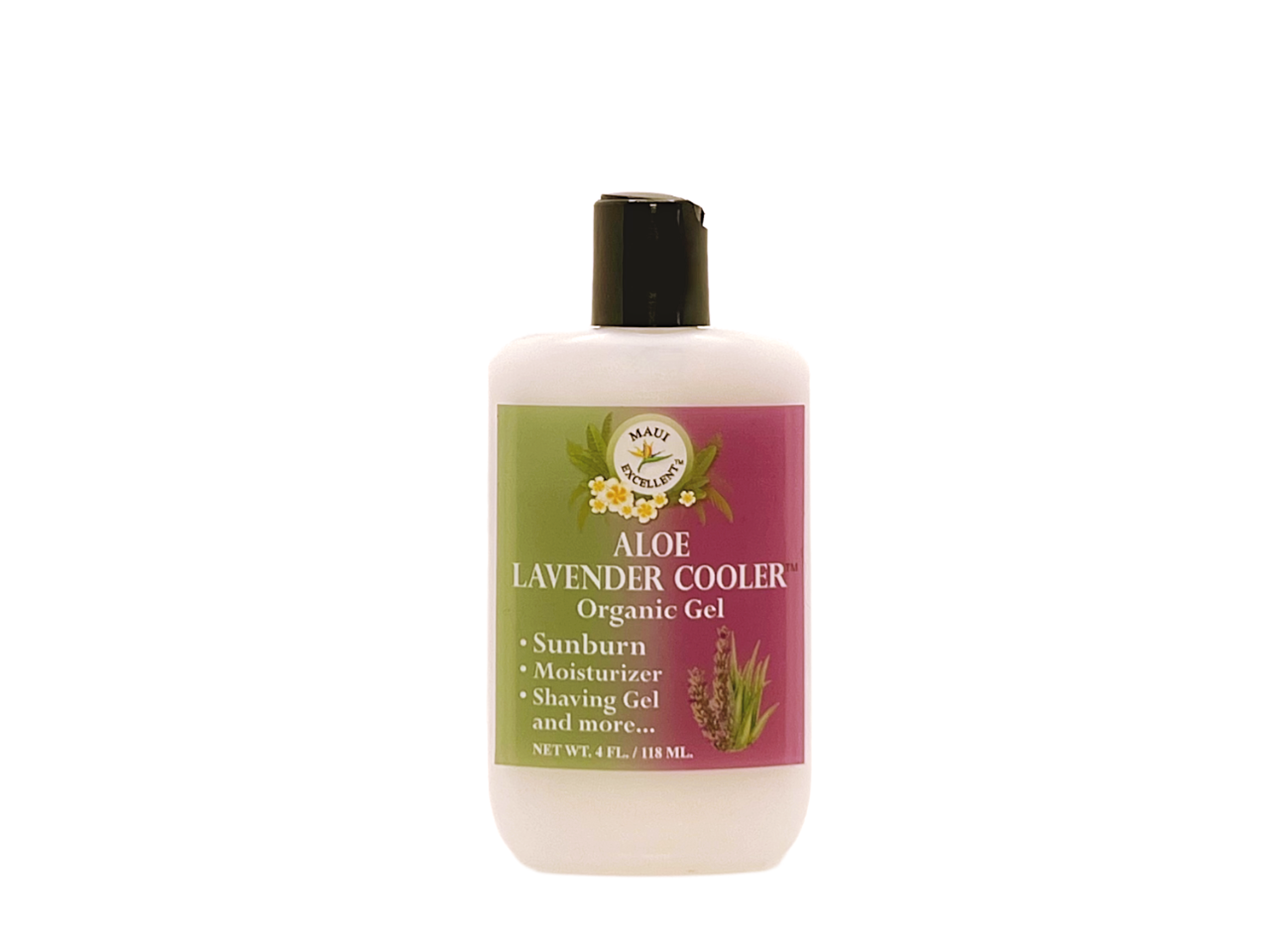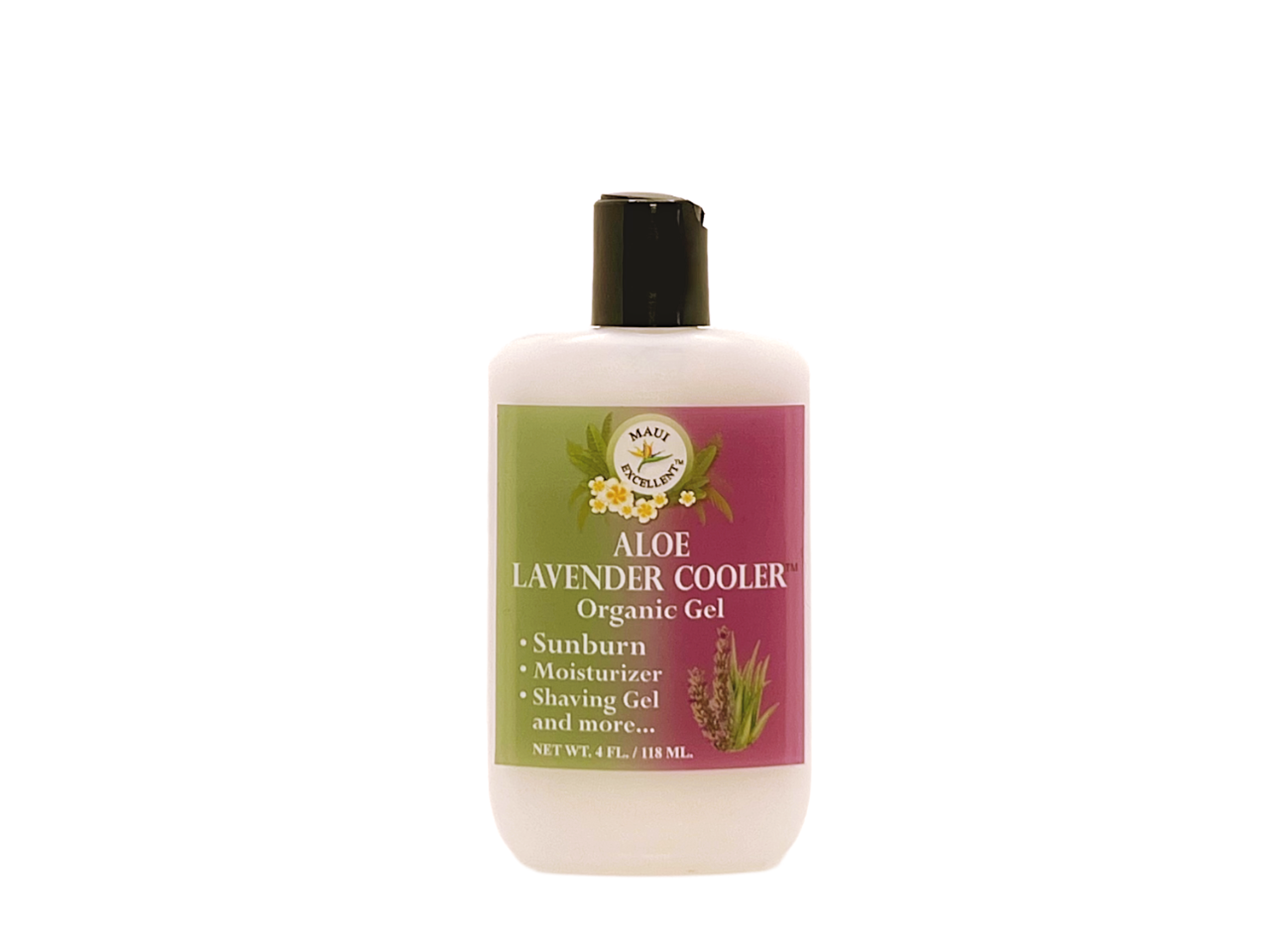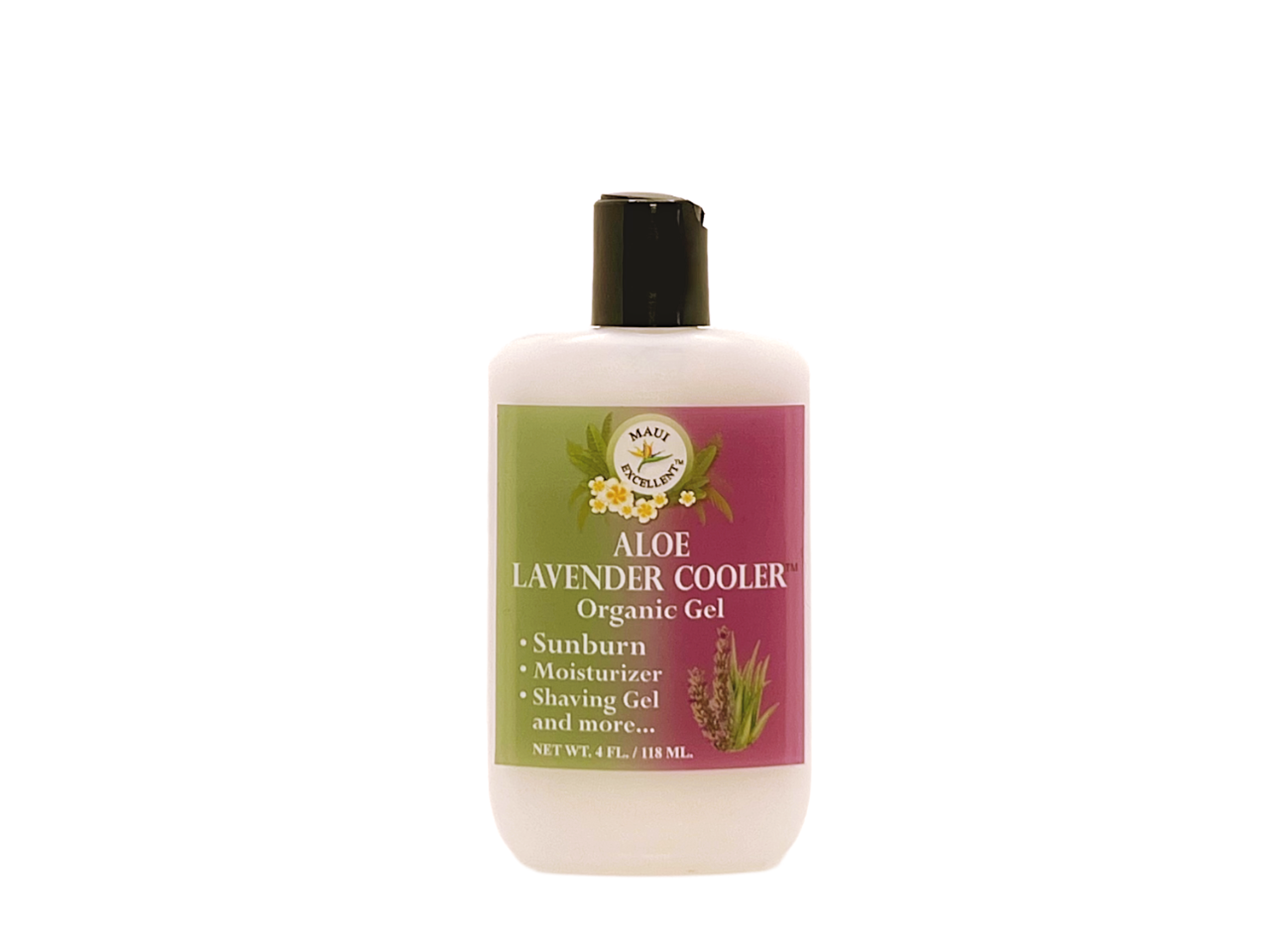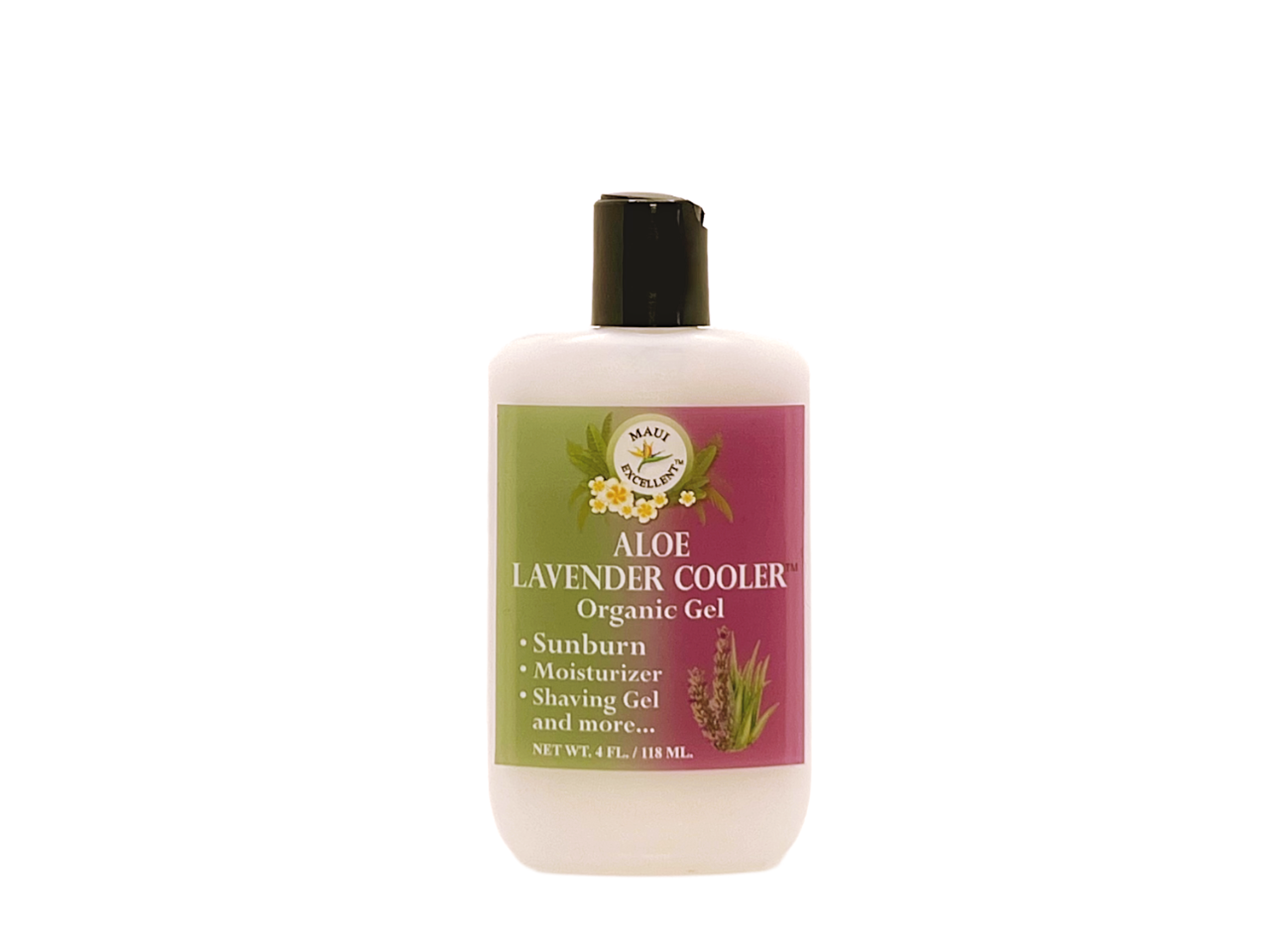 Aloe Lavender Cooler Organic Gel
Heal the Burn!
Soothes sunburns, rashes, burns, dry skin, insect bites and more.
With a light scent and clean texture, Aloe Lavender Cooler is the perfect after sun cooler, shaving gel, aftershave and all-purpose moisturizer.
Made with Essential Oils of Lavender, Sage, and Ylang-Ylang blended in our proprietary Organic Aloe Vera Gel base, this addictively easy to use product will become a must-have favorite. 
Use anytime to promote relaxation and calm.  
NATURALLY DERIVED FROM CLEAN INGREDIENTS. No synthetic additives. Cruelty-free. Non-GMO.
Deionized Water, Organic Aloe Vera Gel, Glycerin, Oils of Sweet Almond, Apricot Kernal, Essential Oil of Lavender, Sage, and Ylang Ylang, Vitamins E.