Welcome to Maui Excellent - Home of Volcano Oil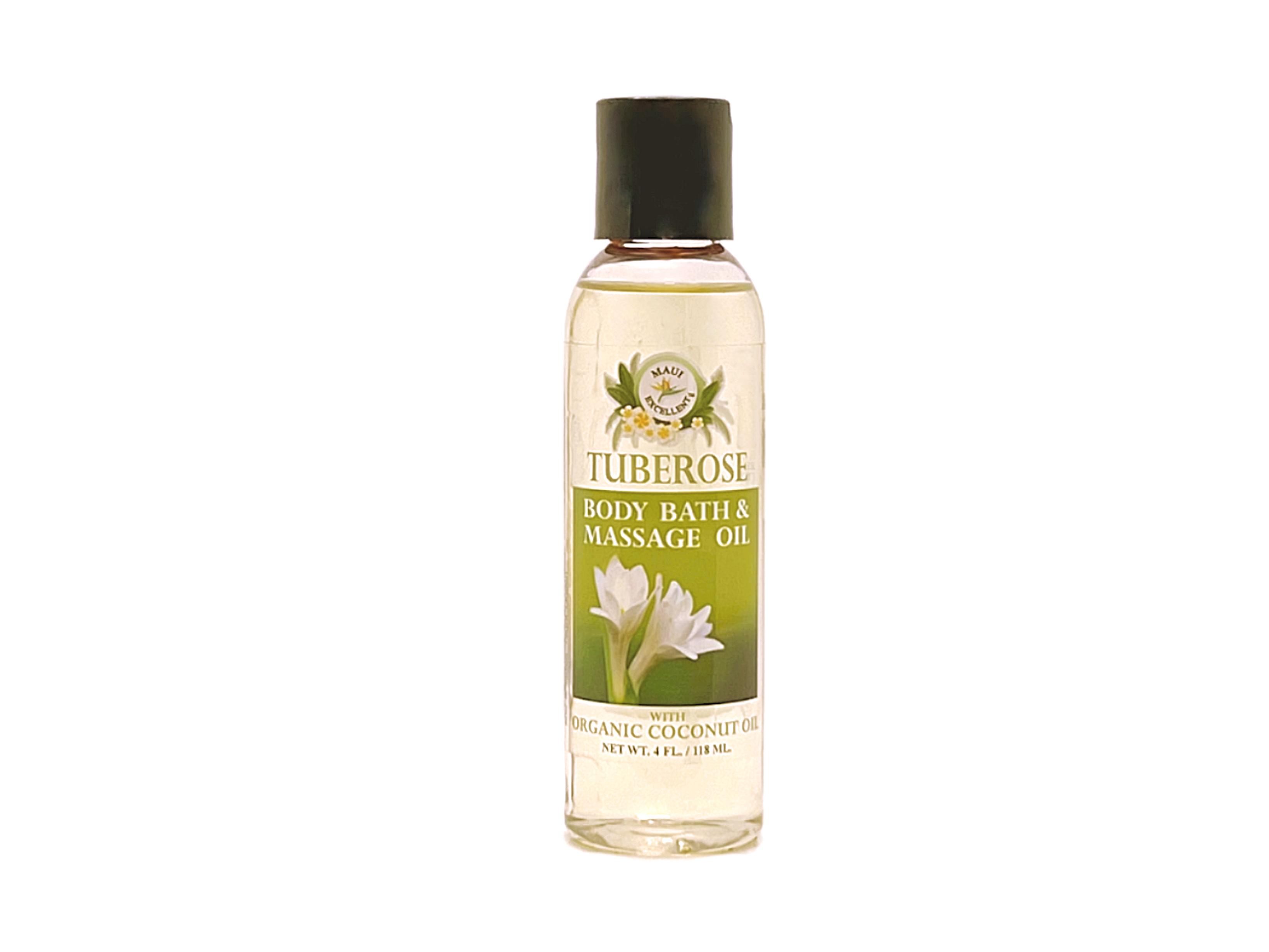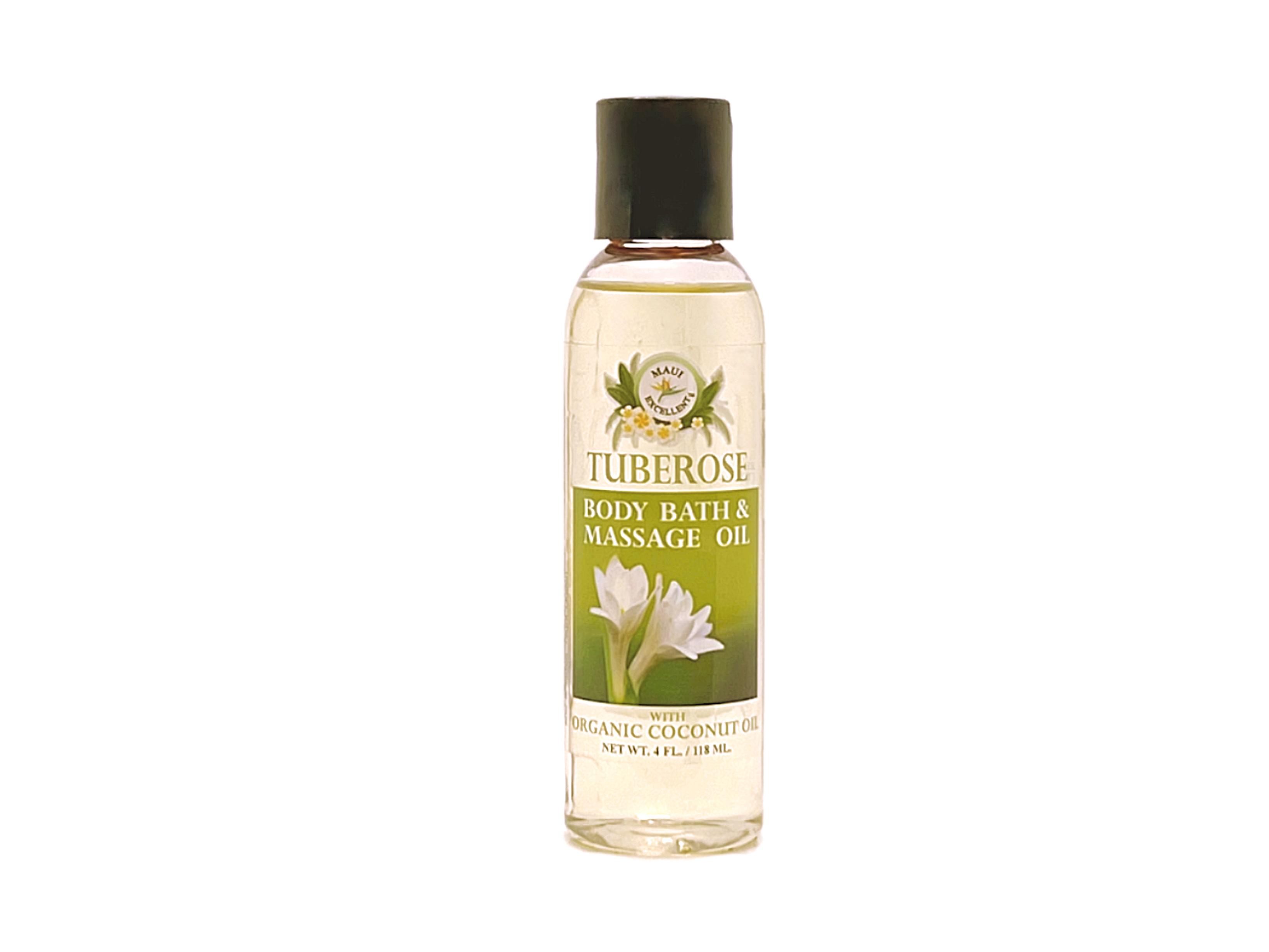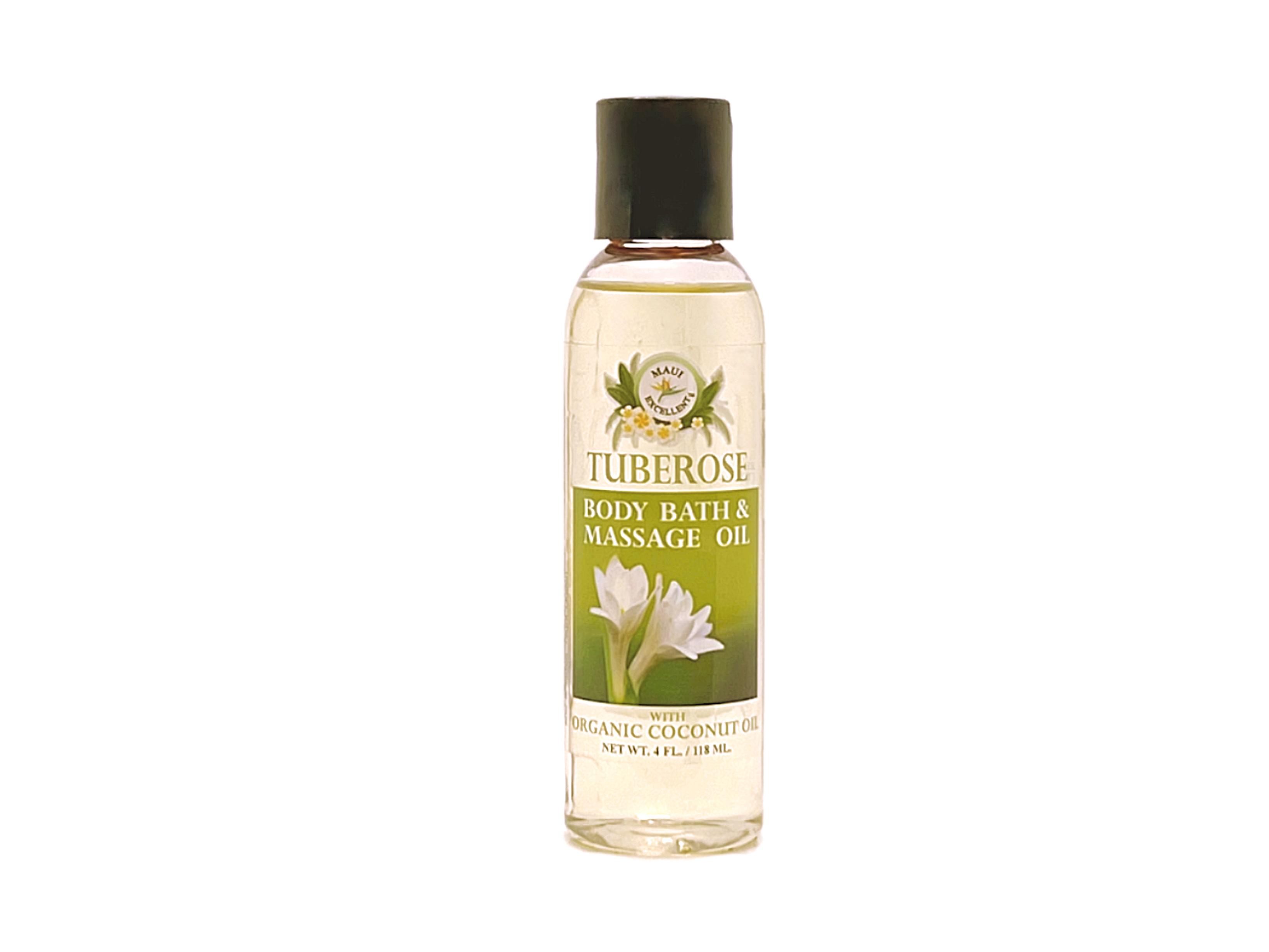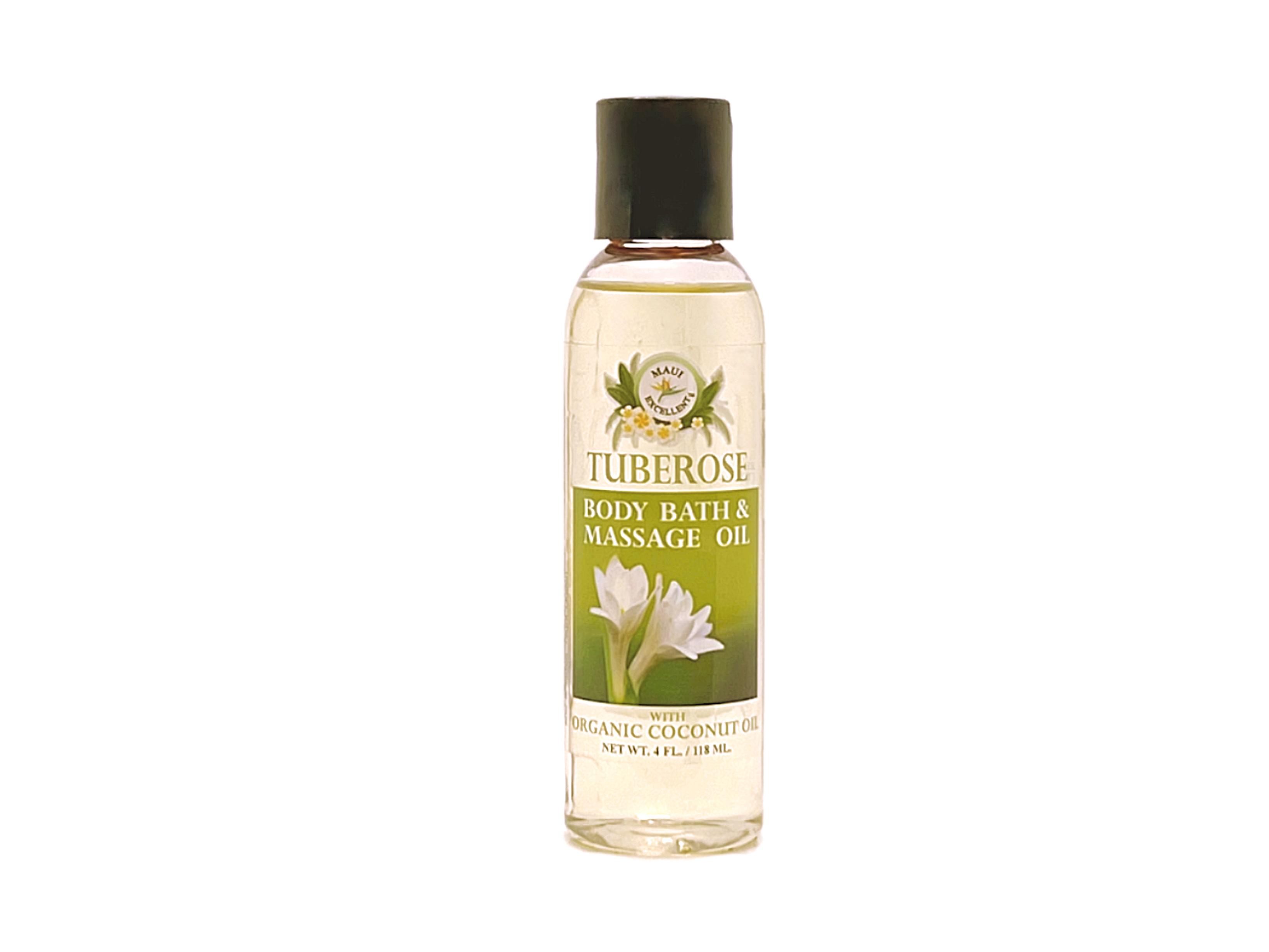 Tuberose Body Oil
TUBEROSE BODY, BATH & MASSAGE OIL
Our ultra-lush Tuberose Body Oil is the perfect blend of natural Polynesian healing oils that revitalize and nourish the skin with nutrients and the aromatherapeutic benefits of relaxation and sensuality from night blooming Tuberose.
Indulge your senses with this naturally clean product - use it as a relaxing massage oil, bath oil, and all-over moisturizing body oil.

NATURALLY DERIVED FROM CLEAN INGREDIENTS. No synthetic additives. Cruelty-free. Non-GMO.
Organic Coconut Oil Fractionated, Tuberose Essential Oil Blend & Vitamin E.