Welcome to Maui Excellent - Home of Volcano Oil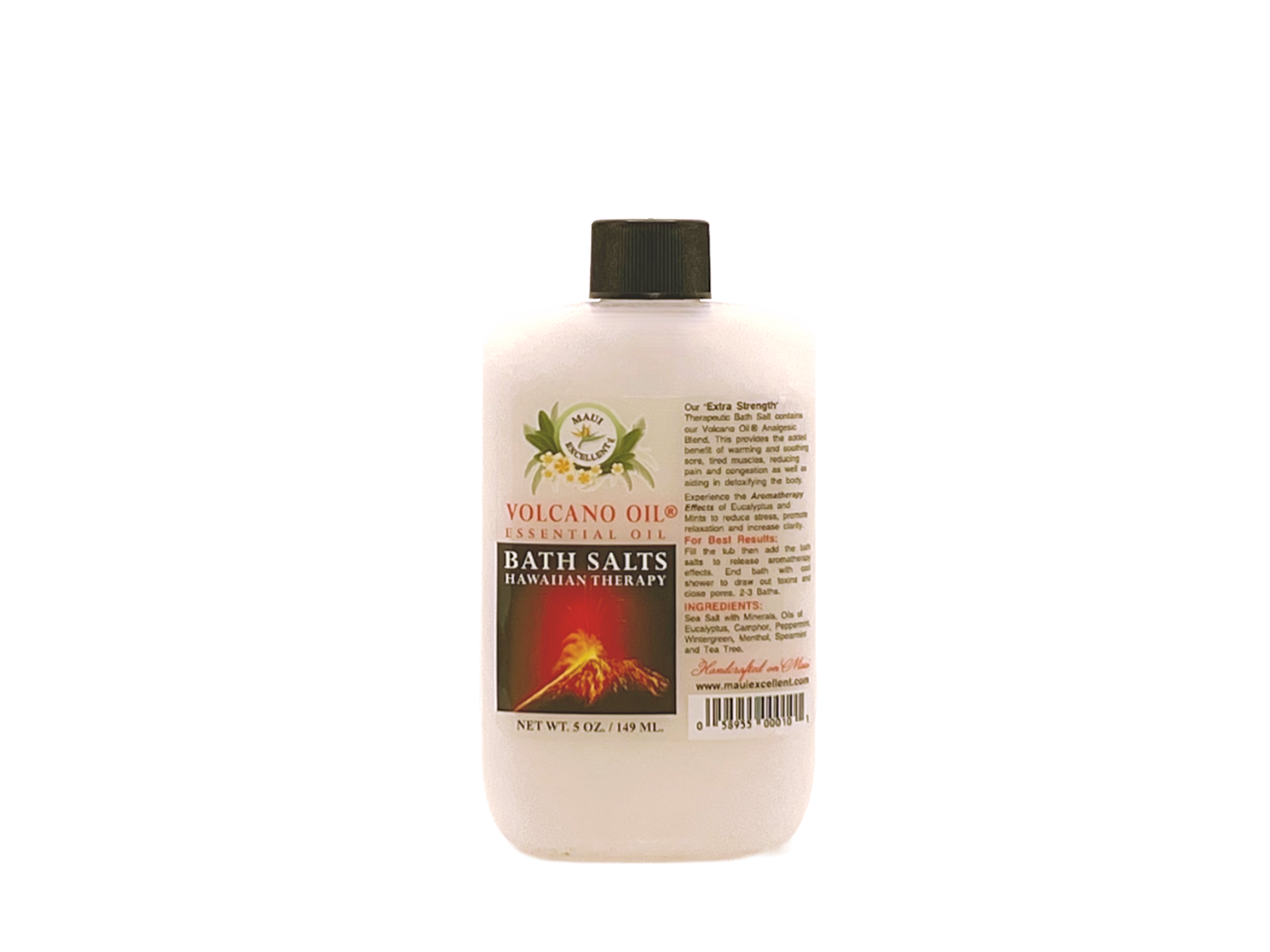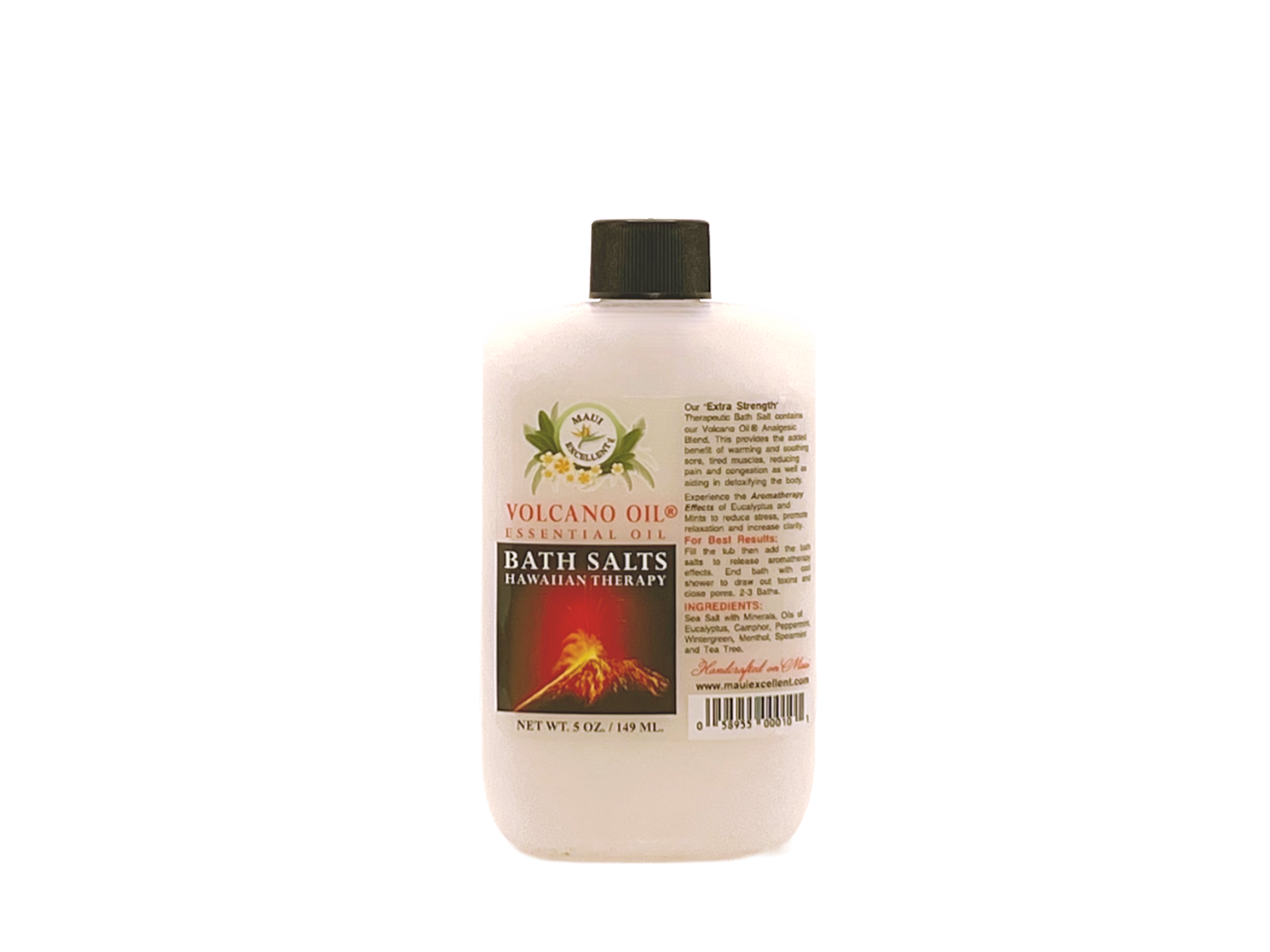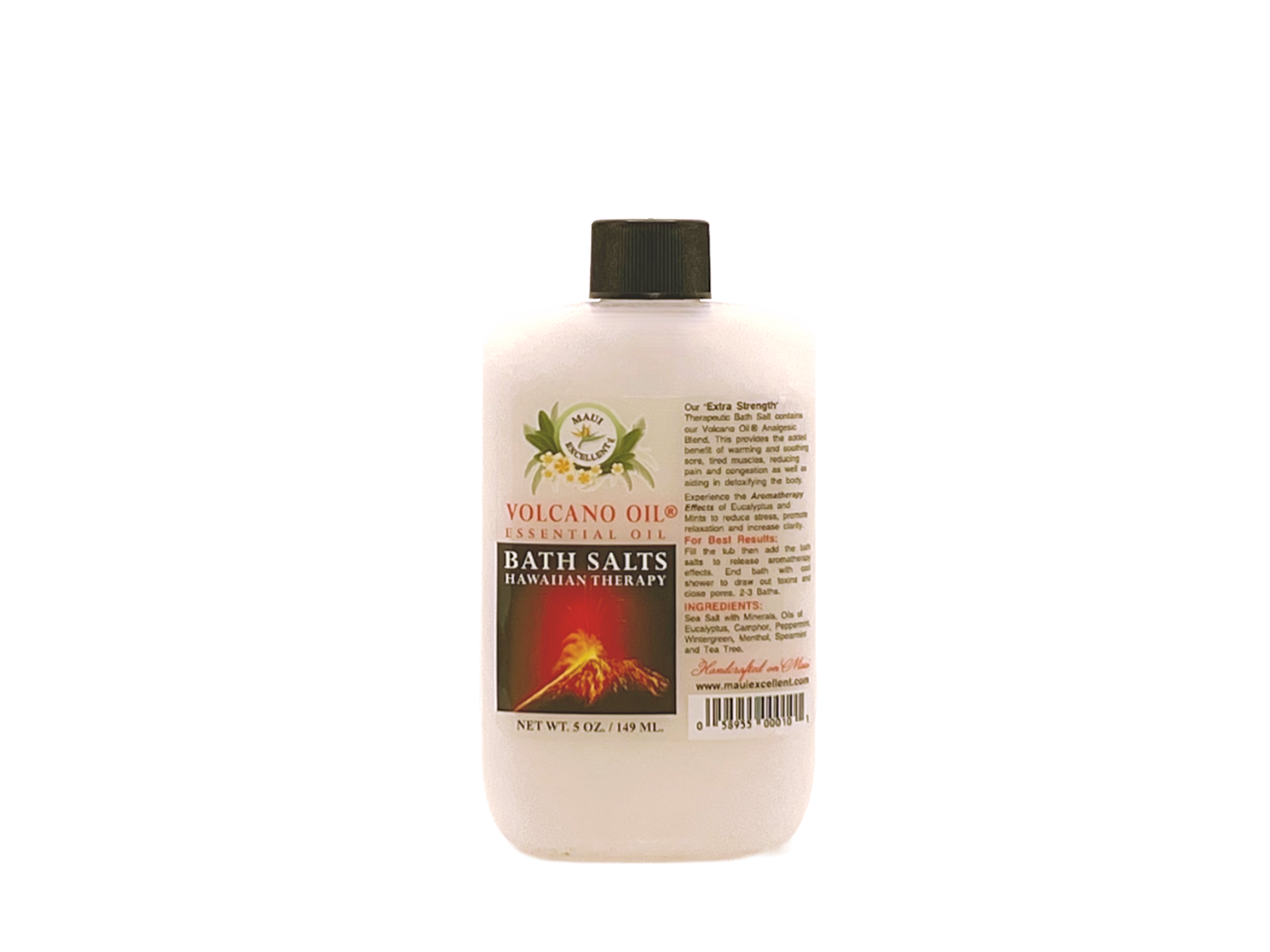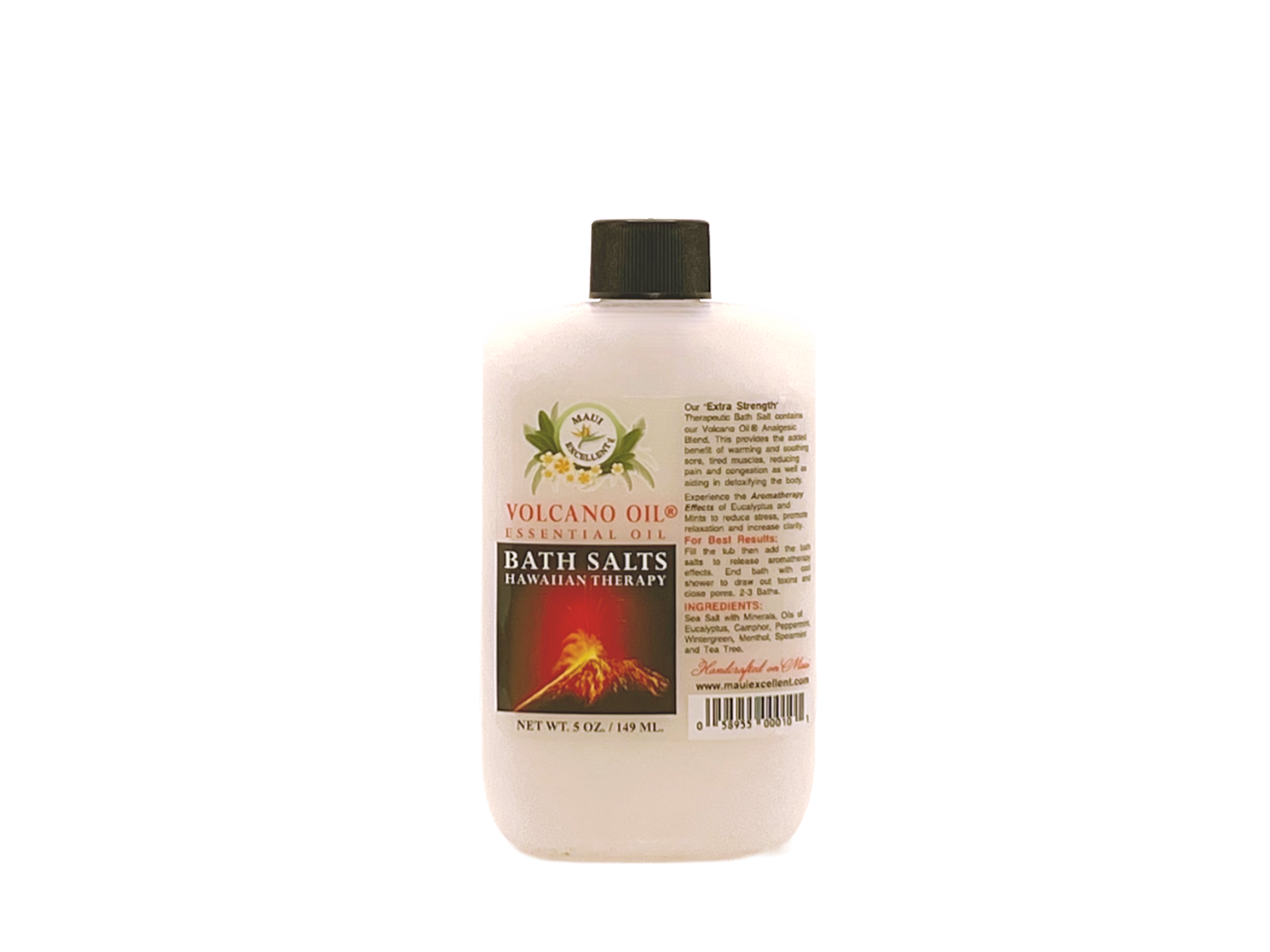 Volcano Oil® Essential Oil Bath Salts
Natural, effective relief for headaches, congestion, sore muscles, and pain.
Essential Oil Bath Salts detoxify the body while the aromatherapeutic benefits of Volcano Oil® support deep relaxation and soothe body aches and pains.

Our proprietary Volcano Oil® essential oil blend utilizes the heating and healing properties of analgesic essential oils with the cooling and soothing sensation of mints to provide deeply effective, soothing relief.
Tip for use: Add Essential Oil Bath Salts to bath water after the bath is drawn to release the full aromatherapy benefits.
NATURALLY DERIVED FROM CLEAN INGREDIENTS. No synthetic additives. Cruelty-free. Non-GMO.
Sea Salts with Natural Minerals and essential Oils of Eucalyptus, Camphor, Peppermint, Wintergreen, Menthol, Spearmint, Tea Tree.